Gareth Hammond, MD
Orthopedic Surgeon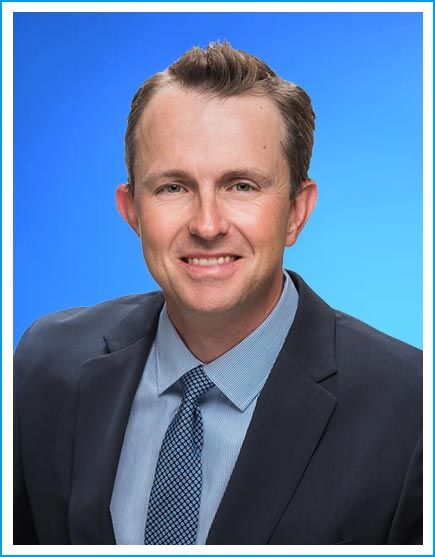 Dr. Gareth Hammond is a Board-Certified Orthopaedic Surgeon with fellowship training in sports medicine, shoulder, and knee surgery. He is also board certified in Orthopaedic Sports Medicine and is the only surgeon in the Four Corners area to hold this subspecialty credential. He specializes in athletic injuries and arthritis, with a particular interest in shoulder, elbow, hip, and knee arthroscopic and reconstructive surgery. His expertise includes:
Specialist in the minimally Invasive, Arthroscopic treatments of injuries to the Shoulder, Knee, elbow, and Hip
Specialist in Shoulder Surgery including Complex Shoulder Instability, Complex Rotator Cuff Injuries, and Shoulder Replacement/Resurfacing Surgery
Specialist in MAKO ROBOTIC assisted as well as computer assisted reconstructive surgery of the knee and shoulder
Specialist in Cartilage Preservation, offering Surgical and Non-Surgical options
Dr. Hammond received his medical degree from the Georgia Health Sciences University in Augusta, Georgia and completed his five year orthopaedic surgery residency at the University of California, Irvine. After residency, he was selected to perform an additional year of sports medicine surgical training as a fellow at the University of Southern California. Here, he served as team physician working closely with other physicians, athletic trainers, and surgeons caring for the University of Southern California Trojans. He also provided care for other collegiate events such as the the Pac-12 Basketball Tournament and NCAA Volleyball Tournament. Prior to joining Animas Orthopedic Associate, Dr. Hammond was in private practice serving the Long Beach, Los Alamitos, and Seal Beach communities in southern California for four years. He enjoyed caring for athletes in southern California as team physician for the California State University Long Beach Athletic Department and the Long Beach Armada Baseball Team.
"Having a mechanical engineering background, I was drawn to orthopedic surgery while in medical school. I had been impressed with 3D modeling and robotics while studying engineering and am pleased to see its current application in the operating room to improve surgical techniques. Helping usher the latest technology into the area with my partners and Animas Surgical Hospital has been very rewarding and I look forward to continuing to provide quality, advanced care to our patients. One could argue that Long Beach may be the polar opposite to the four corners area, however, making the move to the four corners has been a very welcome change. My wife and I were drawn to the area for its natural beauty, four season outdoor activities, and the sense of community within Durango. I am thankful that our family has been able to call Durango home."
Since joining Animas Orthopedic Associates in 2012, he has served as chief medical officer of Animas Surgical Hospital, and currently is a member of the board of directors for Animas Surgical Hospital. He enjoys spending as much time as he can outdoors with his wife and three boys.