Jake Wilkerson, MD
Fellowship-Trained Hip and Knee Specialist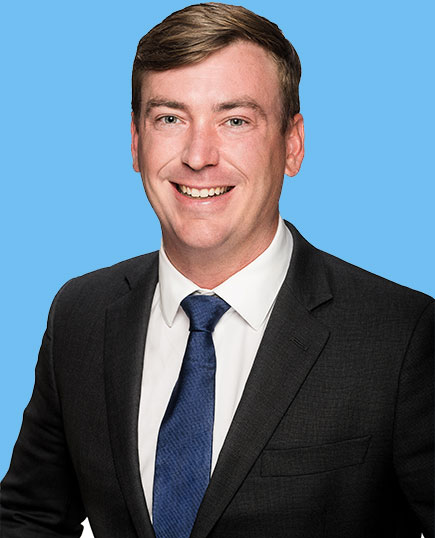 Animas Surgical Hospital is excited to welcome fellowship-trained hip and knee specialist Jacob Wilkerson, MD, to the Durango community.
Dr. Wilkerson joins the skilled team at Animas Orthopedic Associates after completing the prestigious Adult Hip and Knee Reconstruction Fellowship at Cleveland Clinic-Florida. Dr. Wilkerson specializes in hip and knee pain, robotic-assisted joint replacement, minimally-invasive treatments, arthroplasty procedures, and trauma care.
After growing up in the Houston area, Dr. Wilkerson earned his undergraduate degree at Texas A&M University and his medical degree from the University of Texas McGovern Medical School. He completed his residency in orthopedic surgery at the University of Washington in Seattle. It was during this time that Dr. Wilkerson trained at Harborview Medical Center with world-renowned mentors in the field of orthopaedic trauma surgery. During the Cleveland Clinic-Florida fellowship, Dr. Wilkerson trained under experts in the field and acquired advanced skills in robotic knee replacements, direct anterior hip replacements, and revision hip and knee surgery. Dr. Wilkerson is a member of the American Academy of Orthopaedic Surgeons , American Association of Hip and Knee Surgeons, and to the Western Orthopaedic Association.
Outside of clinic, Dr. Wilkerson enjoys spending time with his wife, Sara, and new son Benjamin. He loves fly fishing, cooking, skiing, golf, watching the Houston Astros and Texas Aggies, and exploring the outdoors. He and his family are thrilled to make the Four Corners their home.
"My belief is that every patient deserves to be treated like they are family. I am a strong proponent of clear and honest communication with patients while delivering outstanding care. I will always seek excellent patient outcomes because I place so much value on the fact someone has put their trust in me to care for them or their family. I am very eager to serve the residents of La Plata County and beyond."
Dr. Wilkerson is now accepting patients at Animas Orthopedic Associates: 970-259-3020.